Lutz Woodworks delivered another successful project: City of Wylie Municipal Complex. During 2009 through 2011 Lutz delivered  a variety of different wood disciplines including millwork, wall paneling, specialty shapes and custom pieces dreamed up by design professional.
"I would recommend the services of Lutz for any commercial or high end residential project that any potential client might be interested in the future" says J.R. Evans, from Byrne Construction Services, general contractor company for this project.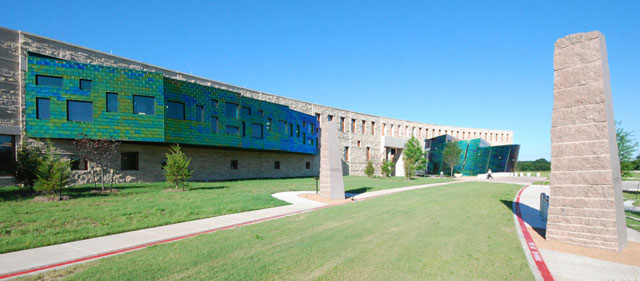 "In 2011 we opened our wonderful new City Hall, Recreation Center and Library buildings that were made all the more beautiful by the excellent work performed by Lutz Woodwork. Their craftsmanship and attention to detail shows through the all three buildings but nowhere is it more apparent than in our City Council Chambers. The work performed by Lutz Woodwork in our Council Chambers is truly outstanding from the detailed pattern on the dais, to the City Seal, to the intricate inlaid panels on the walls. We were so pleased to have Luz Woodwork be such an important part of this project. Their work product and work ethic is outstanding. It was an absolute pleasure to work with them and we hope to be able to work with them again in the future." – Mindy Manson, City Manager.